Still Have Questions?
I'd Love to help!
30 Minute Consultation Give-Away
Get it now!
Satisfied Clients
Testimonials
I like to make the most out of what I have, and wanted to talk with an image consultant to maximize my efforts. Deborah listened to my "keep it simple & affordable request" and made suggestions that exceeded my expectations. If you are wanting to update your look with the latest tools and techniques Deborah is the one to call.
- J.F.
Deborah does an amazing job with makeup! She's truly a pro for special events and photo shoots.
- Cathryn Marshall
Deborah is fun to work with. It's like spending time with a friend. She is an expert in taking the beautiful, bare palette that is your face and enhancing everything you love about yourself, whether special occasion, a makeup tutorial or just a desire to change up your look.
- L. Brantley
Thank you for a fabulous VIP Day. I really enjoyed the world class experience you created, especially for me. This was so out of my comfort zone to commit on a personal level. I showed up today with an open mind and heart. I learned so much: skin care, make up, and ingredients. As a business woman, I loved the 5 minute out the door look that you took all the way to evening. I also receive clarity about what colors and styles are most complimentary to me – both day and evening.
I loved how we celebrated the entire day with a beautiful fruit parfait and a toast to celebrate the fabulous new me.
Thank you for making me feel, look and be fabulous today.
- Celeste Giordano
Master Sales Strategist & Business Mentor
Deborah Fawaz has been the Professional Speaker at several of our women's networking events and her presentation has been fun, informative and extremely engaging. Deb's style makes the audience feel comfortable and she offers great advice while demonstrating her expertise. She is a gifted speaker who tells memorable stories and the best part is that she is a natural at making the audience laugh. I highly recommend her as a speaker and look forward to booking her at our future events.
- Cathryn Marshall, MSW
CEO Simple Fat Burn
National Director, What Women Want Networking
I particularly enjoyed Deborah's personal presentation tips and stories and have been making a better effort to 'dress for work on the days I am not doing really messy things like sanding/building or priming canvas. Personal presentation really does improve outlook, and consequently, productivity. I look forward to working with you more in the future in addition to learning from your seminars and individual consultation packages.
- Frances Byrd
Fine Art, Commissions, Conceptual Art
Deborah Fawaz gives her audiences practical, unique, ready-to-use content relating to professional image and personal presence, which helps professionals go from good to great. Her style is warm, engaging, and she wins her audience over from her heartfelt message right from the start!
- Marie Fratoni
CEO, Get Clients Everywhere
Deborah is a wealth of information when it comes to Fine Tuning Your First Impression. Your first impression actually starts before you even enter the room. She teaches you how to prepare yourself. From your hair, make-up and outfit to how you carry yourself when you enter the room. She even teaches about conversation starters and what body language says about you. I am much more aware of my physical presence since learning from Deborah. If you want to make your best first impression, Deborah is your go-to expert!
- Cindy Stuart
Your Travel Escape
Deborah Fawaz is an engaging, humorous and informative speaker. I've seen her several times at networking events where she brings the latest information about making first impressions that includes body language, clothing and makeup, although her expertise is not limited to those aspects of personal presentation. She has a confident, relatable and easy style. I highly recommend her as a speaker.
- Kim Sumlin, LWCC
Intuitive Clarity Coach™, CEO Knowledge is Magic, LLC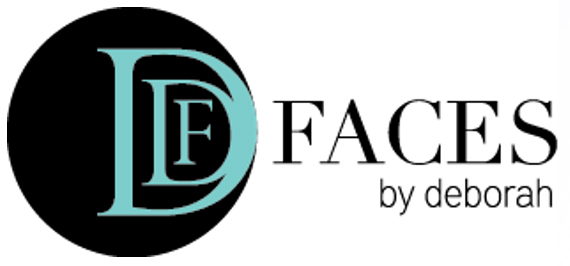 Let's Start!
DDFaces offers personalized, professional services to ensure that your look reflects your profession, your personality and your lifestyle.
Flat-To-Fascinating: Fine Tune Your First Impression
Facebook LIVE Turns Up The Heat With Your Online Audiences
Color Yourself Confident!
Be Wildly Sought After: The 5 Essentials