Do you ever look at previous pictures of yourself and wonder, what is happening to my eyelids? As an image consultant and professional makeup artist, I look in the mirror every day and am probably more analytical and critical than the average person – especially of my own appearance.
Years ago, I knew what direction my eyelids were headed because I saw my mother's eyelids drooping on the outside corners until they were really on a diagonal. She could no longer wear mascara or put on eyeliner because there was too much crepey skin on the lid getting in the way. Eventually, it impacted her peripheral vision, and since she was still driving, that was a really big deal. So, at 84 years old, she had eyelid surgery, and Medicare paid for it.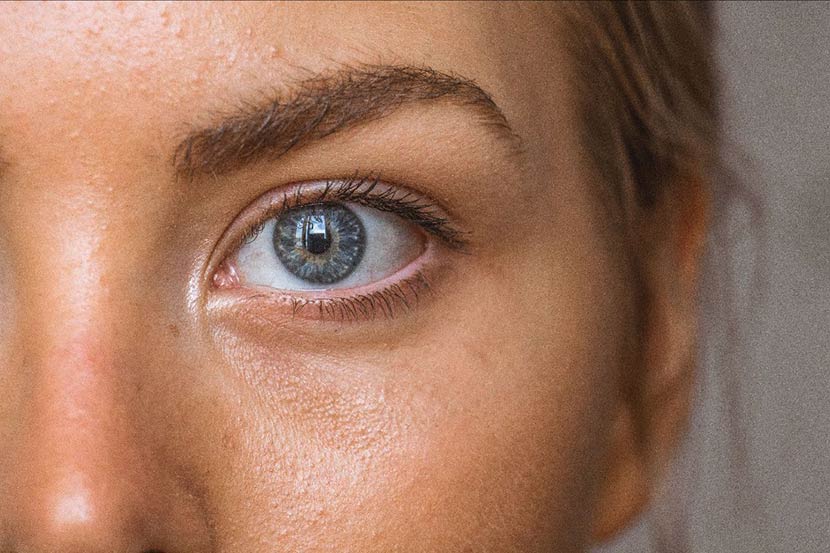 Now, why am I telling you this? Because I've been to the doctor many times, and they just keep telling me that I am a great candidate for the lid surgery, but it's not severe enough for insurance to pay for it. I even explained how it's impacting my job. I teach people, by demonstration, how to apply false lashes and magnetic lashes. But comically, they often end up stuck to the middle of my eyelid or even my eyebrow. Yes, no joke, but you can laugh. It is very silly, and also very unprofessional.
So, if you are struggling and frustrated with creepy eyelids that droop, keep reading to see what the options are.
Firstly, there are makeup tricks. In the industry, people call this a hooded eye. You can go on YouTube and find hundreds of videos on how to apply your makeup so your eyes don't look hooded, or you can save time and get a more personalized experience with me. Click here to schedule an in-person or virtual makeup lesson. Yes, it is very effective. It does not solve the problem of lash glue getting all over your lid though. ????
Secondly, there are new medications available in the form of eye drops. They work to lift and open the eye within an hour of the drops going in. I did try this, as recommended by my ophthalmologist. It didn't work for me. I took before, during, and after pictures, and the eye doctor agreed there was no difference. But many people do get quite a noticeable result. It's something you might want to explore and talk to your dermatologist or eye doctor about. Click here to read about UPNEEQ.
Thirdly, there are nonsurgical oculoplastics options. This is through a medical doctor, usually associated with an eye clinic, who just performs procedures, both surgical and nonsurgical, regarding the aesthetics of your eyes. Sometimes fillers, like Juvéderm, can be helpful in the eye area. Sometimes Botox is helpful to give the appearance of lifted lids, or even the drops described above.
Lastly, there are surgical oculoplastics options performed by a plastic surgeon. If you are thinking about this option, I strongly recommend that you visit 2 to 3 different reputable oculoplastic surgeons before settling on a procedure.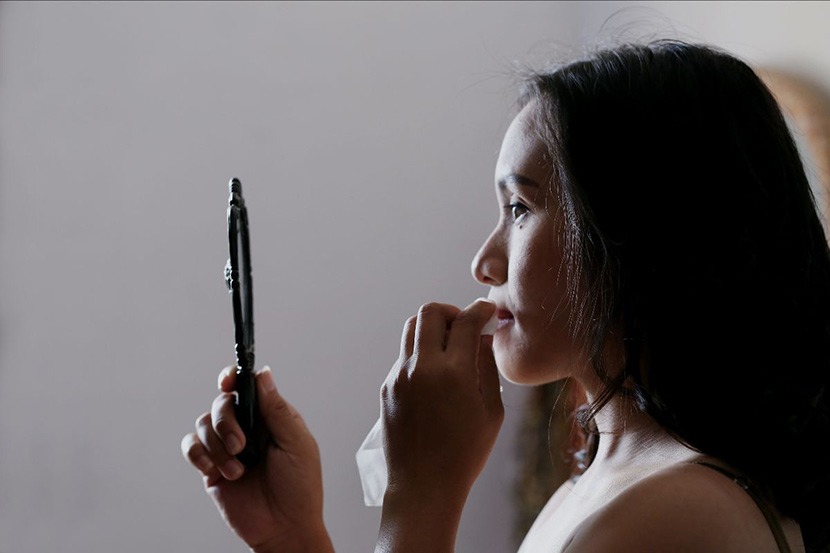 I have tried the other options, and they were ineffective for me. I don't want to wait until I'm 84 to have the eyelids I used to have. You can follow my journey on social media as I am having a procedure done on April 24. I will show you before, during, and after photos. There's supposed to be very little pain and very little downtime. Don't worry; I will let you know!
If you want to talk to me personally about my research and upcoming surgery, please click here to schedule a time to chat.
The balance is there, and all it requires is a little direction and intentionality.