April is known for its showers, but that doesn't mean you have to let the rain put a damper on your style. Thankfully, it's possible to stay dry while still looking fashionable during the rainy season. From raincoats to boots and umbrellas, we've got you covered with tips and tricks to keep you looking chic even on the soggiest of days. Let's dive in!
Exterior Apparel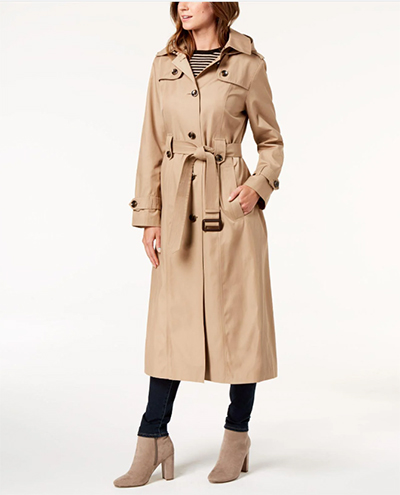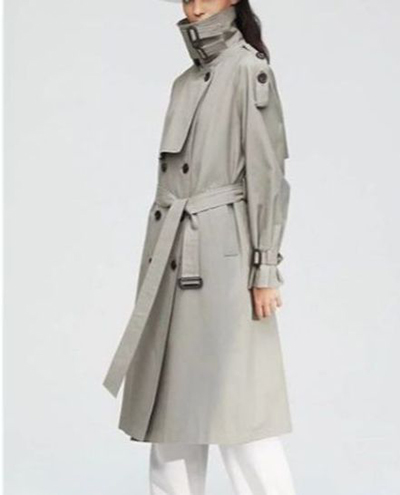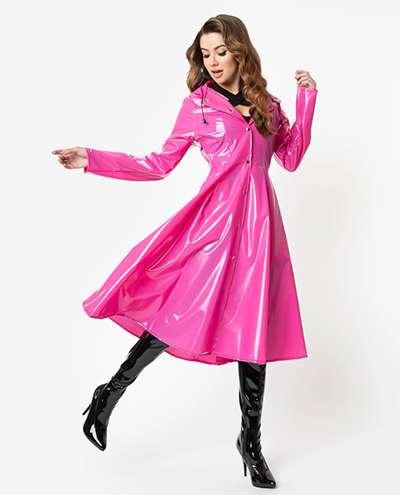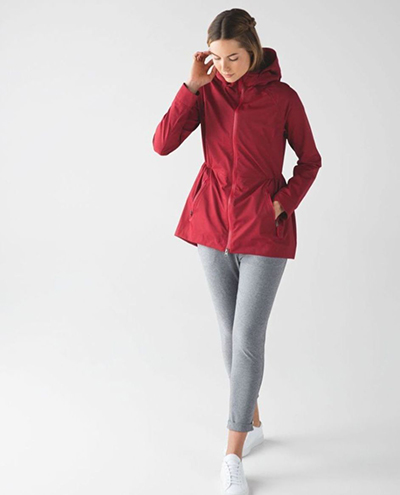 When it comes to raincoats, there are a variety of options available.
You can choose from fabric, vinyl, waterproof, or water-resistant materials.
Shopping for rain gear can be fun, especially when you know what to look for. We recommend having a long trench raincoat for more polished looks and a short, hooded vinyl one for casual luxe and really nasty weather.
It's important to consider whether the coat has a hood or not. If it's waterproof, a hood is a must-have. However, if it's not waterproof or vinyl, your hair might still get damp.
The length of the coat is also an important consideration. You can choose from hip-length, knee-length, or even ankle-length depending on where you're going and how you need to dress for the weather.
Boots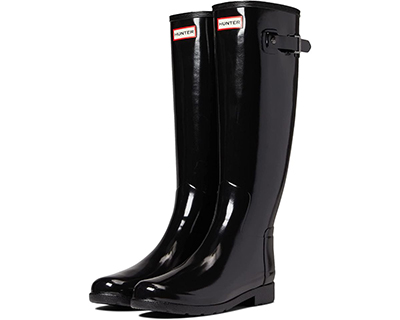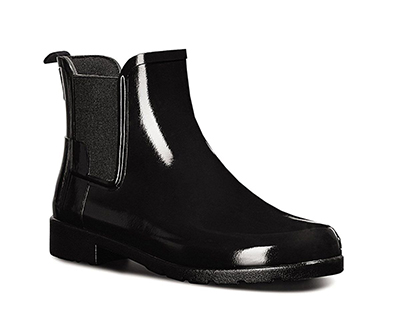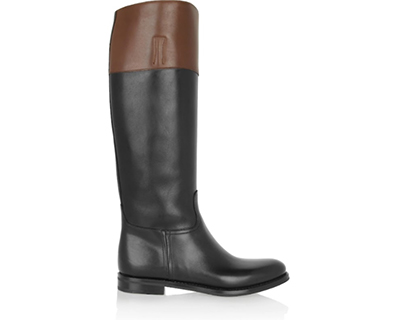 Your choice of footwear is just as important as your coat.
Ankle-length, mid-calf, or knee-length boots are all great options. Make sure to buy a size bigger than your regular shoe size so you can wear a hefty sock inside. It's always better to be safe than sorry, especially when it comes to cold, wet feet!
Consider choosing a colorful pair of boots to brighten up your day. They'll keep your feet dry while also adding a touch of style to your outfit. If you wear skinny jeans or leggings, opt for mid-calf or knee-high boots. If you prefer straight-leg pants, consider ankle-length boots to ensure your pants go just over the top.
Umbrellas
While not everyone is a fan of umbrellas, they can be a lifesaver when it comes to keeping your hair dry and styled.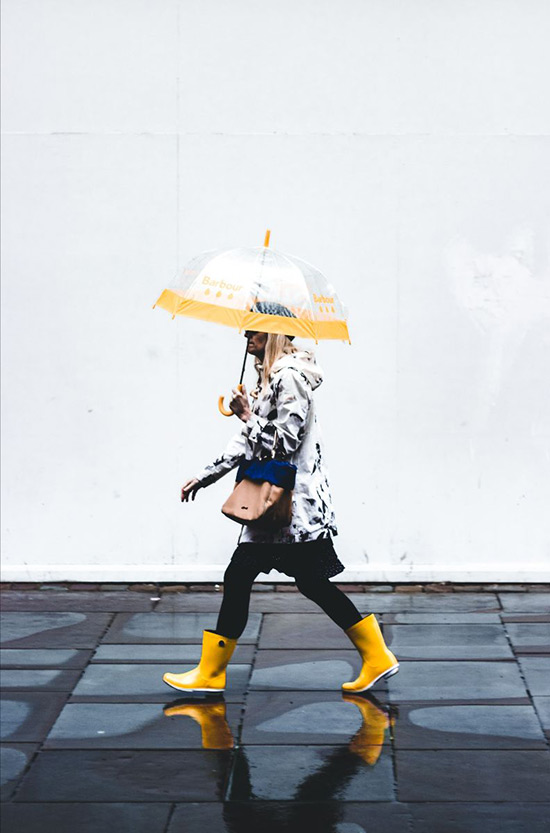 If you're heading to a work event, consider an extra-large umbrella that can cover your shoulders in case you're carrying something that needs to stay dry or your coat doesn't have a hood.
Umbrellas are versatile and can be used in different weather conditions. They not only keep you dry in the rain but can also provide shade on a sunny day or shield you from strong winds.
Umbrellas come in a variety of sizes and styles, so you can choose one that suits your needs and reflects your personal style. From classic black to bold prints, there's an umbrella out there for everyone.
Have fun shopping!
I'd love to hear your stay dry, but look fashionable plan! Share your tips with me on my social media pages.